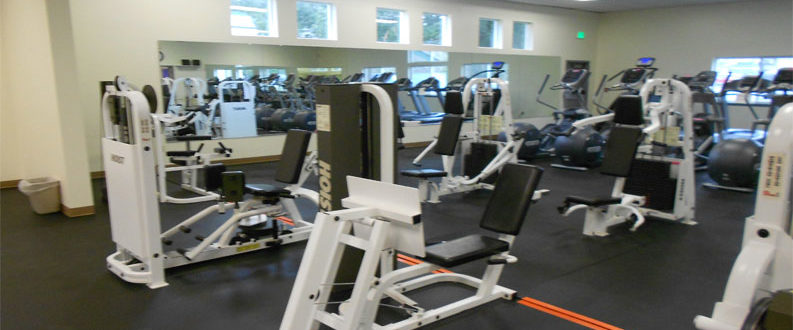 Completion:  2016
Square Footage:  3,500 SF addition
Construction Cost:  $750,000
Location:  Lummi Nation, Bellingham, WA
Client:  Lummi Nation
Fitness Center Expansion
With the original 6,500 SF Lummi Fitness Center happily experiencing increased community participation, the Lummi Fitness Center needed more space for group fitness and cardio-stretch programs. With a fixed grant of $750,000 the client wanted to maximize their expansion.
SAGE responded by organizing the design team kick-off meeting at the site with all consultant disciplines on hand to strategize the most economical approach to maximize the addition. Together with structural engineer Swenson Say Faget and cost estimator Rochlin Construction Services, SAGE determined the most efficient use of trusses for the addition. Mechanical and electrical engineers Tres West investigated the existing HVAC and power systems to maximize what could be reused.
SAGE then did a thorough building code analysis of the proposed addition and found the expanded building would be limited to 10,000 SF in order to not require adding a new fire sprinkler system, which would have taken the project over budget. Working with the chosen contractor, Lummi Nation Construction Company, SAGE brought costs within budget with minor scope adjustments.
The very successful finished project includes a new physical therapy room along with an enlarged group fitness room as well as a greatly expanded cardio-stretch and exercise gym, greatly increasing the capacity of the Fitness Center to serve the Lummi community.